Longmont Genealogical Society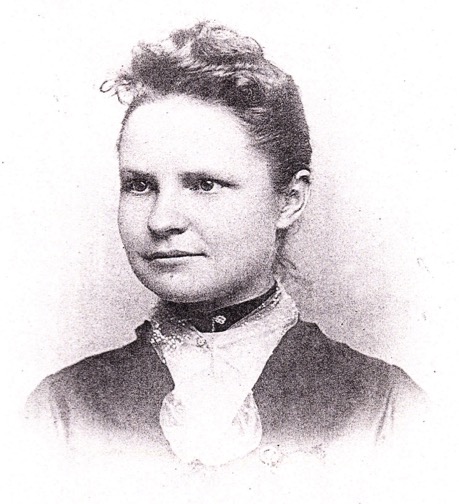 Past Program Reviews
2015

We all gain from sharing our knowledge and experiences with others. The society greatly appreciates the fantastic presentations we have had during the past few years. Here is a listing of some of those memorable events.

Give them a big round of applause !

---
| | |
| --- | --- |
| Jan/2015 | Julie Potter Miller - Board Certified Genealogist, will present her program on the important steps to verify your genealogy. Genealogical errors and inconsistencies abound today, especially with online data. How do we evaluate the information that we find and the information that we represent it as our conclusion? This lecture will discuss the Genealogical Proof Standard's five step process and how to use it to measure and evaluate genealogical conclusions. Julie has over 35 years of genealogy research experience and is a professional genealogist researcher and class instructor. She lectures across the United States at various genealogy conferences. She is a member of the Association for Professional Genealogists and many other genealogy organizations. Please visit her website JPM Genealogy Research. |
---
| | |
| --- | --- |
| Feb/2015 | Finding Old Maps on the Internet presented by Ted Bainbridge: The possibilities are almost unlimited: Deciding what kinds of maps you want. How to find old and modern maps on the internet for free. Examples of real research questions, what kinds of maps were hunted, how they were found, and how those maps helped answered questions. Even how to make your own maps! Ted is a past president of the Longmont Genealogical Society and an accomplished speaker and writer. His columns on Genealogy Topics appear regularly in the 50 Plus Marketplace News for Boulder County. He also writes an article for the LGS Quarterly which is always interesting and helpful in researching our ancestry. We'll have more information soon on his topic for February! |
---
| | |
| --- | --- |
| Mar/2015 | Patricia Johnson presents - Tear Down That Wall – Winning the Brick Wall Program. Let's face it! We all have brick walls in our genealogical research. Speaker Pat Johnson will share ways to tear down or at least to go around that brick wall that we all bump into during our research. Pat will also include a very famous brick wall case and talk about how it was solved. Pat writes about her ancestors as a way to preserve her research and share with others. She aids researchers at the Family History Center in Fort Collins, Colorado and belongs to the Larimer County Genealogical Society. She is the Registrar of Friday's Council Tree Chapter, NSDAR, in Windsor, Colorado. One of her favorite area of research is in the American Revolutionary War. Another favorite is finding female ancestors that have been lost to history. Pat presents genealogical programs in Colorado and Wyoming. She also presents programs at the Fort Collins Civil War Roundtable. |
---
| | |
| --- | --- |
| Apr/2015 | Mary McCarthy presents "The Colorado Historic Newspapers Collection" Mary McCarthy works with the Colorado Historic Newspapers Collection, from the Colorado State Library (Colorado Department of Education). CHNC currently has over 600,000 pages of digitized historic Colorado newspapers starting in 1859. She says "A wealth of Colorado historic news for research, genealogy, or just for fun." Access to the Collection is free. Newspapers are one of the most versatile and heavily used sources of information for researchers, genealogists, students and the general public. Feature stories, society news, classified and picture advertisements, school and church announcements, news from surrounding towns, editorials and cartoons, all give the reader the sense of "being there." Often the papers contain historical information that is not available in any other source. |
---
| | |
| --- | --- |
| May/2015 | Henry "Hank" Tsugaiki Wyeno - Being An American - Challenges & Opportunities - brief history of Americans of Japanese ancestry during WW II. What does it mean to be an American? As a citizen, what challenges have you faced and what opportunities have you been given? This multi-media presentation provides you with a brief history of Americans of Japanese ancestry who faced many challenges and much discrimination during World War II and the sacrifices they made to prove their loyalty to the United States. Following the attack on Pearl Harbor, 120,000 people of Japanese ancestry living along the west coast of the United States and Arizona were imprisoned in ten internment camps located in the western part of the country. Three-fourths of these residents were American citizens. Ironically, the most decorated military unit of the Second World War as well as all of U.S. military history was the all-Nisei (second generation Americans of Japanese ancestry) 442 Regimental Combat Team that included the !00th Battalion. Some of these soldiers actually volunteered out of the "concentration camps" to demonstrate that they were true Americans. Henry "Hank" Wyeno. Hank is a retired educator and a long time member and leader in the Optimist service organization. He has served as a past governor of the Colorado-Wyoming Optimist District, and continues to do volunteer work with various Optimist youth programs. He retired from the Littleton Public Schools where he was a teacher and principal. More recently, Hank retired from his part-time job of student teacher consultant at the University of Northern Colorado. A native of the state, he was born and raised on a farm in southeastern Colorado. Both of his parents immigrated from Japan, his father in 1898 and his mother in 1920. His hobbies include fly-fishing, gardening, stained glass work and doing research on his family's history. |
---
| | |
| --- | --- |
| Jun/2015 | Debra Skoff - "Genealogy resources at Longmont Public Library", Libraries are changing with the times and the Longmont Public Library is no exception. Come to this program to find out what's currently available at the local library and how these resources can help with your family history projects. Genealogists of all skill levels will be surprised to discover the wealth of materials they can access through the Longmont Public Library. Deb Skoff has worked at the Longmont Public library for over 15 years. As part of the Reference Desk staff, she enjoys helping library users find the information they need. Much of her spare time is spent researching her family history. She's especially interested in tracing colonial ancestors in PA, MD, and VA, as well as learning how to use genetic genealogy together with traditional research techniques. |
---
| | |
| --- | --- |
| Jul/2015 | DOUBLE THE FUN - POT LUCK! & Annette Burke Lyttle will speak to us - Annette is a professional genealogist and owner of Heritage Detective, LLC, offering genealogical research, education, and writing services. Her particular interests include genealogy education, online and repository research, Colorado research, Midwestern research, Loyalists in the American Revolution, and military research (she was a career Army officer in her younger days). She loves helping people uncover and share their family stories. Annette is a member of the Association of Professional Genealogists and the Colorado chapter of APG, the National Genealogical Society, the New England Historic Genealogical Society, and state and local genealogical societies. She has attended the Salt Lake Institute of Genealogy and will be attending the Genealogical Research Institute of Pittsburgh in June. |
---
| | |
| --- | --- |
| Aug/2015 | John Mears: "Emigration from Northern European Ports", ports of northern Europe, Hamburg Passenger lists, and port cities. John has 45 years of Family History Research - 16 years as a Professional Genealogist - Masters Degree in Healthcare Administration - Taught at Arapahoe Community College (four years teaching Beginning Genealogy, Irish and German Research, Preserving Family History Records and Photographs) - Taught at Denver Public Library for Colorado Genealogical Society -- courses included Beginning Genealogy, Irish and German Research. |
---
| | |
| --- | --- |
| Sep/2015 | Larry Dodge - Tombstones - Accepted practices, good and bad, Photography, Rubbings, a little on preservation and restoration. Larry says "For many years now genealogy has been my passion. Original research is my strength. Proving a connection that no one else has proven is a great experience. I panned for gold and fished for years, I understand the rush involved in seeing "color" in your pan and the thrill when a fish strikes. I would put successfully proving a pedigree right up there with those. I enjoy teaching. I made a lot of mistakes when I was getting started, now I teach anyone I can how to avoid those mistakes and how to do proper research. My goal is to promote good genealogical practices and have a good time doing it." |
---
| | |
| --- | --- |
| Oct/2015 | Karyl Bainbridge presents - "Preserving old photos and documents." Karyl has been researching and teaching genealogy since 1972. She completed a course in archival photography preservation at North Dakota State University. She is currently a staff volunteer at the Longmont Family History Center. Her passion is European and British Empire history. Her presentation will help you preserve your precious photos and documents so that they can be passed on and enjoyed by future generations of your family. Karyl is a member of LGS and we are fortunate to have her numerous talents and her willingness to share her knowledge with us. Be sure to join us for this "must see" presentation. |
---



Nov/2015
Ellen Shindelman Kowitt -- "Jewish Genealogy for the Non-Jewish Researcher" - Ellen Kowitt is a past president of both the Jewish Genealogy Society of Colorado and the Jewish Genealogy Society of Greater Washington, DC. She also served as Director, for three years, on the International Association of Jewish Genealogical Societies Board of Directors. Kowitt has contributed to numerous indexing, translation, and conference projects, and she lectures and publishes frequently.

What's a wimple? Ever seen a mohel record? Don't know the difference between Yiddish, Hebrew, and Aramaic? Curious about Crypto-Jews? This broad lecture ntroduces the tradition, methodology, and resources that separate doing Jewish genealogy from traditional American research. For Jews of all backgrounds - and for those whom aren't Jewish - we'll describe genealogical clues found in naming patterns, gravestones, calendar, and lifecycle events.
Then, we'll point you in the right direction to find Jewish records online and offline including rabbinical dynasties, the Holocaust era, Jewish periodicals, and DNA testing.

---



Dec/2015
"Take Note" will be singing an exciting mix of Christmas classics, sacred songs and fun arrangements of familiar and new Holiday tunes. Take Note is a lively group that loves to sing together and you will feel this love and energy as they perform.

Take Note is an ensemble of musically talented women based in Longmont Colorado. The group was started in 1982 with nine ladies that got together to sing at a church activity. They enjoyed singing together so much that they continued to meet once a week and called themselves, The Triple Trio. Over the years some members have moved on and new members have joined. Due to the fact that there were rarely just nine members in the group they changed their name to Take Note. They are a fun and entertaining group that is brought together by the love of music and performance. They sing a wide variety of music including Jazz, Holiday Favorites, Religious Hymns and Broadway Classics. They perform in Longmont and the surrounding areas. Read more ab the surrounding area read more about them at. Read more about them at: www.takenotesingers.com

---
---

Copyright 1999 - by the Longmont Genealogical Society. All rights reserved.