Longmont Genealogical Society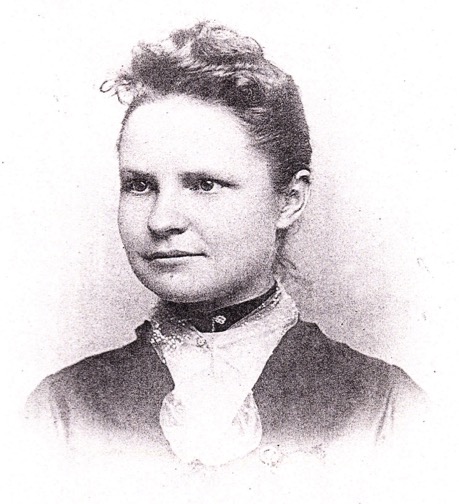 Past Program Reviews
2017

We all gain from sharing our knowledge and experiences with others. The society greatly appreciates the fantastic presentations we have had during the past few years. Here is a listing of some of those memorable events.

Give them a big round of applause !

---


Jan/2017



Dina Carson presents - "Hiding in Plain Database: Tips and Tricks for Finding Exactly the Records You're after."

Searching in databases can produce gold mines of information. They can also be frustrating and inefficient if you do not know how to conduct an effective search. It's important to learn the lingo of databases to take advantage of the advanced search features. You will discover how to: narrow the results, broaden the results, and use bread-crumb navigation. You will learn how the most common typing mistakes can fool even the best searches. Sometimes you must stop looking for people and start looking for data points. As databases become more sophisticated, you will learn how to master the sliders and bring on the browse. If you have searched a database and not found what you were looking for, after this talk, you will want to look again.

Dina Carson has been involved in genealogy for more than two decades, and lectures frequently to genealogical and historical societies throughout the West. She is the coordinator of the Boulder Pioneers Project, a comprehensive look at the original source documents for Boulder County during the Territorial period (1859-1876) and the author of more than thirty annotated indexes of Boulder County source materials. Although her formal education is in International Law and Economics, she owns Iron Gate Publishing, a publishing company and is the author of 10 new books about publishing and genealogy including, Set Yourself Up to Self-Publish: A Genealogist's Guide and Publish Your Family History: A Step-by-Step Guide to Writing the Stories of Your Ancestors. Dina brings her experience with all phases of book publishing to help first-time self-publishers create quality family or local histories that are both believable and achievable. When she's not at a computer working on a publishing project, you can find her photographing the pioneer cemeteries of Colorado.
---
| | |
| --- | --- |
| Feb/2017 | Genealogy Panel Discussion - Discussion Panel: "Personal Genealogical Software" – Legacy, Roots Magic, Ancestral Quest, Family Tree Maker, and how to use common computer features / programs including, file systems, snipping tools, word processors and spread sheets, to organize your materials on your computer. |
---


Mar/2017




Beth Benko presents - "Ancestry.com, It's More Than a Shaky Leaf"

In this presentation, learn tips and tricks for searching the more than 18 billion records on Ancestry.com. Find out about using wild cards to improve your searching success. See the differences between Basic and Advanced Search. Get the most out of your subscription dollars and see what Ancestry.com features are available for free from home and from your local library. Learn how to use the public member trees to get hints about your ancestors, connect with people researching the same ancestors and collect Ancestry database records associated with your family.

Beth Benko is a professional genealogist providing family history research for clients and lecturing to local organizations. Beth holds a bachelor's degree and a master's degree in Computer Science. She worked as a software developer and manager for 30 years before leaving the corporate world to pursue her interests in family history. Beth is an officer and volunteer in several local genealogical societies, a volunteer at NARA and Denver Public Library, and a member of the National Genealogical Society and the Association of Professional Genealogists. Program handout can be downloaded by

clicking here.
---



Apr/2017
Dorothy Coltrin presents - "The Intricacies of Autosomal DNA"

"Autosomal DNA is probably the most popular type of DNA being done by genealogists and the least understood. Besides describing the underlying biology of the analysis, I will provide some guidelines as well as examples to evaluate your data. Recommended reading is Blaine Bettinger and Debbie Parker Wayne's book: Genetic Genealogy in Practice."

Dorothy has a Master's degree and taught at a California community college for 30 years. She has been interested in genealogy for about 10 years, focusing on some of the brick walls for her family. She is a member of Boulder Genealogy Society, W.I.S.E. Family History Society (Wales, Ireland, Scotland, England), and NEHGS. She often travels to ancestral homelands to walk in her forebears' footsteps and to locate obscure local sources for her genealogy.

---



May/2017
Lorie Conway's "Forgotten Ellis Island"

Forgotten Ellis Island is the first film (and companion book) to be produced about the immigrant hospital on Ellis Island. Opened in 1902, the hospital grew to 22 medical buildings which sprawled across two islands adjacent to Ellis Island, the largest port of entry in the United States. Massive and modern, the hospital was America's first line of defense against contagious, often virulent disease. In the era before antibiotics, tens of thousands of immigrant patients were separated from family, detained in the hospital and healed from illness before becoming citizens. 350 babies were born in the hospital, and many were named after the doctors and nurses that helped deliver them. Ten times that many immigrants died on Ellis Island — 3,500 were buried in pauper's graves around New York City.

Save Ellis Island has partnered with the National Park Service to restore the former hospital buildings for re-use as the Ellis Island Institute which will be open to scholars and the public for the study of immigration and its effect on nations, economies and culture.

As the nation once again wrestles with the issue of immigration, Forgotten Ellis Island reminds us how we became the diverse nation that we are today. It is a powerful tribute to the best and worst of America's dealings with its new citizens-to-be.

Forgotten Ellis Island was produced by Lorie Conway, Boston Film & Video Productions LLC.
Lori Conway's Bio

---



June/2017
R. Glenn York presents "Genetic Geneaolgy - Beyond the Hype"

This presentation will discuss DNA testing and how the different tests can be used as additional tools in your genealogy toolbox. We will cover the main testing companies and the main tests used in genealogy research. We will discuss the best tests to use to solve different genealogy challenges.

R. Glenn York's Bio

---



July/2017
Pot Luck / DNA Stories

Several members of our society will present their informative and entertaining experiences with DNA testing. Which tests have they taken? What companies did they use? How have the tests furthered their genealogy research?

---


Aug/2017

Pat Roberts presents: Hidden in Plain Sight: Art of Cemeteries

Pat has 30+ years genealogical experience as a Researcher, teacher, lecturer and writer. Active in many national, state and local genealogy societies. Past president of CCGS and Boulder Genealogical Society. Graduate of University of Colorado with major in English and minor in History. Attended summer sessions at the University of Iowa Writer's Institute and Samford University's Institute for Genealogical Research. Attended the Salt Lake Genealogical Institute and the British Genealogical Institute several times. Frequently attends the National Genealogical Society's annual national conferences. Has been a delegate to the annual conferences of the Federation of Genealogical Societies for a number of years. Currently Education Chair for the Boulder Genealogical Society and the Lineage Specialist for the Denver Chapter - DAR.

---


Sept/2017
Tammie Gergori presents: "DNA for Genealogy: Understand the Science, Understand the Results"

DNA is another type of data record that is useful in genealogy. Just like any record, it is important to understand the record in order to use if effectively. You don't have to be a scientist to use DNA for genealogy, but it is helpful to have a basic understanding of the science in order to use it more effectively. Tammie Gregori will explain DNA in terms that will be understandable to genealogists. Understanding the way DNA is copied in the cells of the body and passed on to the next generation is helpful in order to get the most use out of your DNA results. She will talk about chromosomes, genes, and mutations. The words used in genetic genealogy such as markers, genetic distance, and centiMorgans will be explained. The types of DNA testing (autosomal, Y-DNA, and mitochondrial DNA) will be compared and contrasted, and she will show examples of how to use them in your genealogy research.
Tammie Gregori's Bio

---


Oct/2017
Julie Miller presents - "How to Plan Your Digital Afterlife"

Your digital presence has grown at a rapid speed. After you're gone, what will happen to your electronic information and photos? Learn how to take control of your digital afterlife.

Julie Miller holds certified genealogists and certified genealogical lecturer credentials (CG, CGL). She is a genealogy researcher, lecturer, and award-winning writer. Her articles have appeared in the NGSQ, NGS Magazine, and she was the genealogy columnist for the Broomfield Enterprise from 2001–2011. Julie is chair of the NGS conference committee, is a fellow of the National Genealogical Society, has been a volunteer at NARA-Denver for 19 years.
---


Nov/2017
Dr. Opler will cover the history of our changing concepts about Neanderthal man and some of the evidence on which our ideas were based. The more evidence we see the more Neanderthals seem to be more similar to us and less like the hump-backed hairy brute as they were first portrayed! Dr. Opler will talk about how we have come to know about the genetics of Neanderthals, how the DNA of Neanderthal was sequenced, and how their DNA is compared to ours.

Paul received his doctorate from the University of California at Berkeley in 1970 where he had palaeontology as one of his qualifying fields. He has been working on his genealogy since 2010 and has read a number of books on Palaeoanthropology. He has submitted samples of his DNA to Family tree DNA, Ancestry DNA and 23 and me; he is keenly interested in our relationship with Neanderthal.
---



Dec/2017



Christmas Pot Luck,
Songs and Stories of the Conteporary West by Jon Chandler,
and Election of Officers !

Jon is a featured performer and recording artist appearing solo or with his band at large festivals and concerts throughout the country. He also excels at interaction with smaller audiences in intimate venues. Jon has numerous recordings, has authored many books and writes poetry. He has received many awards and recognition for his work. He writes and sings of the historic and contemporary West. His music and writing are reflections of his heritage. A seventh generation Coloradan, his novels, songs and poems serve to keep the West's frontier ethic alive. He knows the American West, with his combination of songs, stories and readings from his novels and nonfiction works serving to infuse audiences with his unique brand of Americana. With undergraduate and M.A. degrees in communications and public relations, Jon held a variety of marketing and communications management positions. Jon's blend of communications, music and business has given him a unique career. He continued to perform while managing his own company which provided marketing services for a variety of clients.

Go to http://www.jonchandler.com for more information.

---
---

Copyright © 1999 - by the Longmont Genealogical Society. All rights reserved.