Longmont Genealogical Society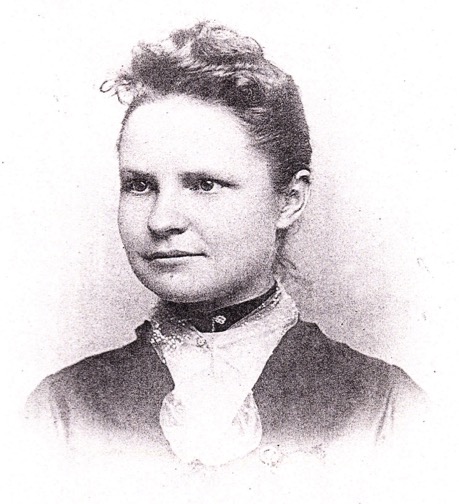 Past Program Reviews
2011

We all gain from sharing our knowledge and experiences with others. The society greatly appreciates the fantastic presentations we have had during the past few years. Here is a listing of some of those memorable events.

Give them a big round of applause !

Go to Past Programs Main Index or Year 2012

---

| | |
| --- | --- |
| Feb/2011 | This month the program was "Share Your Family History with Digital Storytelling" by Dr. Kayann Short. She showed some samples of how you can turn a family story into a 3-5 minute digital production complete with photos and music. Dr. Short can be reached at http://vimeo.com/12541154 |

---

| | |
| --- | --- |
| Mar/2011 | "Successful Research Techniques to Find your Ancestor's Town or City" - Location, location, location was the message of the presentation by Carol Darrow. She stressed how important it is to find out everything you can about the place(s) where you ancestor lived. Using items such as the Census, maps, Redbook and various websites you should be able to get a feel for where your family spent their lives and what living there was all about. Carol can be reached at http://past.righttouchcmt.com |

---

| | |
| --- | --- |
| Apr/2011 | "Meet, Mary Elizabeth Bader Arbuthnot, a Boulder Pioneer." Donlyn Arbuthnot was in period dress as her great-grandmother, May Elizabeth Bader Arbuthnot. She told how the Bader family came from Baden, Germany to Ohio, Iowa and finally, Colorado. She also told how her husband, William "Carson" Arbuthnot's family came from Scotland to Pennsylvania, Iowa and on to Colorado. Donlyn was very convincing as her great-grandmother and provided a very enjoyable program. Donlyn can be reached at http://www.homesteadorigins.com/ |

---

| | |
| --- | --- |
| May/2011 | This month Pat Johnson presented "Not Your Grandmother's Genealogy." She showed how the hunt for our ancestors has really changed since the advent of the computer. There were many free websites and blogs that Pat showed us. The presentation presented efficient ways to use some of the many resources at Rootsweb, GenForum, Google and the use of Blogs. Pat can be reached at http://genpatty.blogspot.com/ |

---

| | |
| --- | --- |
| June/2011 | Walt Akeson, a member of our Society, presented the program, "Land Records Reveal Your Family History or Your Family's Dirt." He told of differences in legal descriptions, means of transfer, the corresponding records, and the importance of a good may (if available). Walt included information on researching land records at the National Archives. He also held a workshop at the Longmont Family History Center the following week to provide attendees with hands-on experience. |

---

| | |
| --- | --- |
| July/2011 | "Looking for Grandpa's Island" was the story related by Pam Faro. Imagine trying to find your grandpa's island amongst the many islands along the coast of Norway with all the fjords – with very sparse information and limited time. It was a delightful story and her mission was accomplished. Pam can be reached at www.pamfaro.com. |

---

| | |
| --- | --- |
| Aug/2011 | Genealogy Society members were privileged to learn of the many free subscriptions sites available at the Longmont Family History Center on their computers' FamilySearch Portal. Four of our members, Neils Hansen, Diana Ornstead, Ted Bainbridge and Margaret Kamigaki summarized several of the sites on the portal, giving the strengths and weaknesses of each site. It was a wealth of information and we thank them for their presentations. |

---

| | |
| --- | --- |
| Sep/2011 | Cari Taplin introduced us all to Evernote and showed us the possibilities for getting organized in our personal lives and how to use the program to organize our genealogy research. You can sync your Evernote Account between your computer, your smart phone and the Internet. So you're never without the opportunity to organize, organize, organize.Cari can be reached at: http://carigenealogy.wordpress.com. |

---

| | |
| --- | --- |
| Oct/2011 | "Family History from a British perspective," was presented by Rowan Reynolds, a Monument, CO resident for only two years. Her inclusion of British history provided us with an excellent background. She emphasized the importance of including stories with the pictures if we are fortunate enough to have had storytellers in our family. She recited possible sources of records in British research and perhaps date discrepancies because of the calendar change in their history. Her handout included a timeline indication changes in Parish Records and in the Census. |

---

| | |
| --- | --- |
| Nov/2011 | Buzzy Jackson: "Shaking The Family Tree" - Buzzy is a nationally known genealogist, an author of two books and many other writing projects. She said, "everyone is from an old family—mine just wrote it down." She advised us to start with ourselves and write down everything we know about our family. Interview living relatives, the oldest ones first and hope we haven't waited too long. Use the Web "wisely," befriend a librarian and a local genealogical society, and then dig deeper by going on genealogical cruises, road trips, and maybe even by using DNA. Buzzy can be reached at www.buzzyjackson.com |

---

| | |
| --- | --- |
| Dec/2011 | Arbuthnot, Donlyn as Widow Phoebe Steele, presented "Christmas at the Grange" - Dressed and acting as the widow she presented the history of the Altona Grange which was formed in 1871 by seven of the homesteaders in that area, including her family. The mission of the Grange was to support rural America. All members had to be farmers, which was later changed. Boys and girls could be members at age 14 and everyone was welcome except railroad men. Donlyn had a collection of typical toys the boys and girls received for Christmas and showed us how the worked. The Grange worked to develop the Rural Free Delivery. www.homesteadorigins.com |
---
Go to Past Programs Main Index or Year 2012
---

Copyright © 1999 - by the Longmont Genealogical Society. All rights reserved.