Longmont Genealogical Society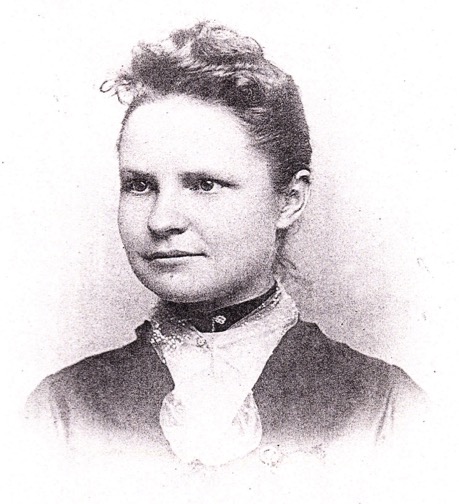 Past Program Reviews
2012

We all gain from sharing our knowledge and experiences with others. The society greatly appreciates the fantastic presentations we have had during the past few years. Here is a listing of some of those memorable events.

Give them a big round of applause !

---
| | |
| --- | --- |
| Jan/2012 | Ted Bainbridge - "Finding Civil War Soldiers on the Internet" Step-by-step how to find out if any of your relatives served on either side. Ted taught us that finding your Civil Ward ancestors is a 2-step process. Step 1 - Use index sites; Step 2 - Then move on to specialty sites. Good luck hunting for and finding them. Enjoy the process and what you learn as you search! |
---
| | |
| --- | --- |
| Feb/2012 | Larry Dodge - Attacking the "BOX" All that stuff you inherited. Larry gave a great presentation on getting your "box" in order. He had some great ideas on how to create an index numbering system to keep track of all the genealogy treasures you have. His philosophy is to only touch each item once. Do not pick up something that you are going to do something with and then lay it aside thinking, "I'll come back to that." Only touch it once! It's in your hands now, do something with it now. |
---
| | |
| --- | --- |
| Mar/2012 | This month our speaker, Dina Carson, discussed "Stolen Stuff and Misplaced Missives" copyrights, Permissions and a Plagiarism Refresher." It was a great refresher course, and for some of us, a first look at, copyright laws. She reminded us that items created before 1923 are now in the public domain, along with anything created by the federal government at any given point in time. However, we must be very mindful of items created after 1923 and the copyright laws under which they were created. |
---
| | |
| --- | --- |
| May/2012 | Once again, we enjoyed another great presentation from Carol Cooke Darrow on "Why Did They Do What They Did? Social and Cultural Influences on our Ancestors," She spoke on how our ancestors, just like us, are affected by their belief system, the laws, religion, and historic events of their time. We are constantly looking for the reason they did what they did in order to better understand them. Because knowing when they were born, where they lived, and when they died is just not enough. See more about Carol at her web site Unraveling the Past. |
---



May/2012
May 5th Seminar - "Getting to the Roots of Your Family"
If you missed out on this terrific event, please click here to
Download the Syllabus with handouts from all the classes!


---
| | |
| --- | --- |
| May/2012 | "Welcome to the Wonderful World of Directories" - By Pat Johnson. Pat taught us about directories and discussed all the wonderful things that directories can tell us about our ancestors. She told us that directories are a much overlooked source that can provide us much insight. |
---
| | |
| --- | --- |
| June/2012 | Harry Ross, a longtime member of our Society and Past President gave an informative program on "Three groups of British citizens who immigrated to America were genetically similar but culturally extremely different. They were: THE SCOTS, THE IRISH AND THE SCOTS-IRISH!" Harry explained the differences between the groups, why they were called by their particular name and where they were located. He used maps to help us actually see the locations and make a connection to the group he was discussing. His program really demonstrated not only the various groups of interest, but the value of using maps in genealogy research. |
---
| | |
| --- | --- |
| July/2012 | Our annual summer potluck was enjoyed and was followed by the bonus of "Historic Voices: Bringing Genealogy to Life" by Joyce B. Lohse. Joyce told us that it is important to find the voice of your ancestors in order to make them life-like. Some of the ways to find their voice is through newspaper articles, photographs, diaries, letters, etc. And if you're not an expert in an area that your ancestors might have experienced in their life (such as working on a railroad), find an expert that is willing to advise you on that specific topic. |
---
| | |
| --- | --- |
| Nov/2012 | Linda Tate read excerpts from her book, "Power in the Blood," about her Armstrong and Preston families in Trigg County, Kentucky. She explained how she went about researching the book, even though she did not have any previous experience with genealogical research. The blend of facts and fiction created a story that made the characters colorful and interesting. This book would certainly make a good read. |
---
---

Copyright © 1999 - by the Longmont Genealogical Society. All rights reserved.