Longmont Genealogical Society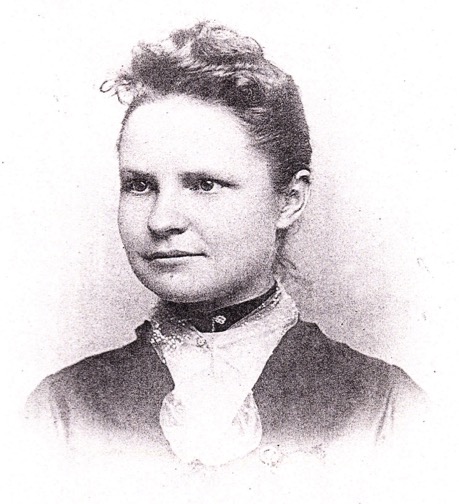 Past Program Reviews
2013

We all gain from sharing our knowledge and experiences with others. The society greatly appreciates the fantastic presentations we have had during the past few years. Here is a listing of some of those memorable events.

Give them a big round of applause !

---
| | |
| --- | --- |
| Jan/2013 | "Photos - Dating and Identifying Heritage Photos" - By Patricia (Jordan) Roberts. 30+ years genealogical experience. Researcher, teacher, lecturer and writer. Active in many national, state and local genealogy societies. Past president of CCGS and Boulder Genealogical Society. Graduate of University of Colorado with major in English and minor in History. Attended summer sessions at the University of Iowa Writer's Institute and Samford University's Institute for Genealogical Research. Attended the Salt Lake Genealogical Institute and the British Genealogical Institute several times. Frequently attends the National Genealogical Society's annual national conferences. Has been a delegate to the annual conferences of the Federation of Genealogical Societies for a number of years. Currently Education Chair for the Boulder Genealogical Society and the Lineage Specialist for the Denver Chapter - DAR. |
---
| | |
| --- | --- |
| Feb/2013 | Diane Barbour, PLCGS presented: "Early Eastern Migration; The Roads to Expansion." Diane talked about the growth of America from colonial times to 1900. She discussed roads mostly along the east coast, including the Boston Post Road, The King's Highway, the Fall Line Road, The Upper Road, The Pioneer's Road, Mohawk Trail (Iroquois Trail), Braddock's road, Forbes Trail and the Wilderness Road. She explained why they were built and their effect on early expansion to the Midwest. Diane showed many maps which helped us see where each of the roads were located and when and why they were built. She also recommended "Mayflower: A Story of Courage, Community, and War by Nathaniel Philbrick to help us understand the struggles of the early American settlers. Diane has been doing genealogy for about 12 years. She is currently serving as the vice-president of Boulder Genealogy Society, Membership Chair for the Broomfield Genealogy Society, and the projects manager for the Colorado Council of Genealogical Societies. She also writes a column for W.I.S.E Words. Their web site can be found at W.I.S.E Family History. |
---
| | |
| --- | --- |
| Mar/2013 | Anne Dyni has been writing columns and articles about local Niwot history since 1997. Anne's book of selected pieces from her "Yesterday's News" column printed in the Left Hand Valley Courier, she tells the story of Niwot, a town founded just two years after the first railroad tracks were laid in Boulder County. Her columns spawn from research into local documents, post office archives, early maps of the area, old city directories and cemetery records, newspapers, and oral and family histories. From early town development and growth to personal sketches of community leaders and glimpse of the everyday life of past residents, Located just south of Longmont, Niwot's historic railroad past is sure to be interesting to all our members. |
---
| | |
| --- | --- |
| Apr/2013 | Carol Cooke Darrow presents - "Immigration and Naturalization Records." Making the decision to leave your home country was a wrenching choice between leaving a difficult but known situation and moving into an unknown world. Taking the next step to naturalization meant giving up all allegiance to that home country. Carol Cooke Darrow is a certified genealogist and lecturer in the Denver area. She is the co-author of The Genealogist's Guide to Researching Tax Records and past president of the Colorado Genealogical Society. |
---
| | |
| --- | --- |
| May/2013 | Carol Stetser presents - "Chasing Collaterals: Finding Your Ancestors Without Looking for them." Family historians often limit their research to their "core" family, which means direct ancestors only. While this may seem to make research simpler, our ancestors didn't live in a vacuum. They had aunts and uncles, cousins and friends and acquaintances, just like we do today. This presentation focuses on how to look for collateral relatives and shows how collateral research can solve tough genealogical puzzles that would block direct ancestor research. Carol is an avid genealogist who has served in various capacities for the Larimer County Genealogical Society. In addition to researching her own family, Carol volunteers as the researcher for LCGS and volunteers online to help out-of-area researchers find records for their families. She also gives presentations on various aspects of genealogical research and writes "how-to" articles for "Fifty Plus Marketplace" newsletter. Recently, Carol participated in a series of genealogy television programs for Larimer County Genealogical Society. In addition, Carol is the secretary for the Swedish Genealogical Society of Colorado and is presently participating in a cemetery program for her local DAR chapter. |
---
| | |
| --- | --- |
| June/2013 | Carol Norberg - "The Volga Deutsch: Germans from Russia in Colorado." This presentation will focus on Germans from Russia who immigrated to Colorado in the late 1800s-early 1900s. The colonization of Russia in the mid-1700's is a fascinating story of challenge and survival. The history is told through a biography of one young woman's experiences as she left the safety of a homeland she had always known to become a happy, healthy and productive citizen in the United States of America. Carol is a retired educator currently working as a part-time policy analyst/lobbyist for the Colorado Association of Gifted Children. Carol's interest in genealogy was inspired by her mother's history as an immigrant from the Volga Deutsch colony of Saratov, Ukraine. She began documenting this history in 1976 with interviews of her mother and father. Through her studies with the National Genealogical Society she has produced a formal biography of her mother. She has researched a number of family trees and she created a beginner's genealogy class, Roots and Leaves, for the Thornton Senior Center. In addition to her membership in the National Genealogical Society she is a member of the Association of Professional Genealogists and is currently forming a new business, O.A.K.S. Genealogy. She is a founding member of the newly formed Adams County Genealogical Society and serves as secretary to that organization. o.a.k.s.llc.@gmail.com |
---
| | |
| --- | --- |
| July/2013 | Summer Pot Luck Bring a Dish to share & your own eating utensils. Society will furnish the drinks. Don't miss the wonderful food, good company and festive spirit of this fun event. This is also a fun time for "Bring & Brag." Bring any projects you have done that you think will be of interest to the members! Old photos, family books, genealogies - all are welcome. Table will be set up in the back of the room to display the items. |
---
| | |
| --- | --- |
| Aug/2013 | Dorothy Coltrin presents - "How I managed to transcribe a Scottish testament (will) of 1580." Dorothy will discuss what it took to transcribe "secretary hand" which was used in the 16th century of Scotland. She will include various individuals and websites that helped her create a modern version of the will and decipher the family structure of Rolland Acoltrane, Mochrum Parish, Wigtownshire, Scotland. Dorothy has an MS in Nutrition and taught at a California community college for 30 years. She started genealogy research about 6 years ago and it has become her passion. She has been secretary for the Boulder Genealogical Society, treasurer of CCGS and is currently the membership chair for Boulder Genealogical Society. She is a member of NEHGS , Boulder Genealogical Society and WISE. The photo above is of Dorothy and her great-grandfather: Zebedee Coltrin(1804-1887). |
---
| | |
| --- | --- |
| Sept/2013 | Julie Miller - "Post Office Records" are full of genealogical riches. This lecture will discuss Post Office records, their contents, and how to access these underutilized records. Julie is a certified genealogists and a full time genealogy researcher, lecturer, and writer. She is a founding member of Broomfield Genealogy Society and wrote the genealogy column for the Broomfield Enterprise for ten years. Julie is Vice President of the National Genealogical Society (NGS), 2010 and 2012 NGS Conference Chair, Broomfield County GenWeb Coordinator and has been a volunteer at the National Archives at Denver for over 15 years. She is a favorite speaker at LGS and we look forward to hearing her speak again |
---
| | |
| --- | --- |
| Oct/2013 | Roger Dudley - "Maps that can be used in learning more about family history and how to find them." Roger is a second generation native of Colorado. He has been tracking his family since 1974. His great grandfather was given the honor of naming a community in eastern Colorado when a post office was established there. Despite its isolated location Karval is still an active post office and is the site of the Kravig family reunion every four years. Both sets of his great grandparents homesteaded in eastern Colorado after the Enlarged Homestead Act was signed and spent the rest of their lives in Colorado. He's a member of the Colorado Genealogical Society; two Norwegian lags (Numedal and Sigdal); the Sons of Norway; the American Association of State and Local History, The Colorado Historical Society, The Lincoln County Historical Society. He is also an archivist & reference librarian at the Denver Public Library in the Western History/Genealogy Department. Roger has presented to the NGS Conference in the States and dozens of genealogical and community groups in Colorado and Wyoming |
---
| | |
| --- | --- |
| Nov/2013 | Dr. Kayann Short's presentation "Turning Memories into Stories", will share selections from her book, A Bushel's Worth, to discuss using narrative techniques to write personal and family stories for genealogy. "A Bushel's Worth: An Ecobiography," will be published in August of 2013. A retired senior instructor from the University of Colorado, she teaches ecobiography workshops and works with writing students at her farm in Colorado. (See more about ecobiography or ecology-based memoir at www.ecobiography.com.) She also blogs about women's writing, memoir, farming, and "rounding the fullness of 50" at pearlmoonplenty.wordpress.com. We enjoyed learning about her digital stories which can be seen at www.vimeo.com/user3226450 in February 2011 and look forward to hearing her speak again. |
---
| | |
| --- | --- |
| Dec/2013 | Christmas Pot Luck - Bring a Dish to share & your own eating utensils. Society will furnish the drinks. Don't miss the wonderful food, good company and festive spirit of this fun event. Jon Chandler will entertain us following lunch. Jon has strong family ties to Longmont, is a writer, singer and speaker par excellence. Don't miss the opportunity to hear him sing and tell us his latest stories. |
---
---

Copyright © 1999 - by the Longmont Genealogical Society. All rights reserved.