Longmont Genealogical Society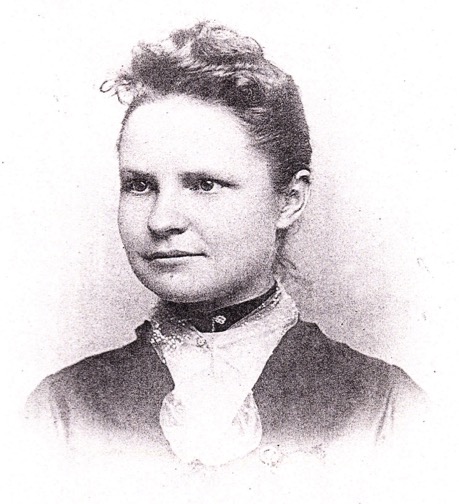 Past Program Reviews
2014

We all gain from sharing our knowledge and experiences with others. The society greatly appreciates the fantastic presentations we have had during the past few years. Here is a listing of some of those memorable events.

Give them a big round of applause !

---
| | |
| --- | --- |
| Jan/2014 | Tyler Hancock - National Vice-Chair, Lineage Research presents "Spain's Involvement in the American Revolution" - When most people think of the American Revolution, the New England area is what comes to mind. Automatically, they think of the Boston Tea Party, Lexington and Concord, and Valley Forge. They certainly do not give thought to Spain's role in helping the colonies secure their independence from Great Britain. In fact, very few people even know that Spain played an integral role. Proving lineage to an American Revolutionary patriot is something familiar to most genealogists. Many, in fact, have helped in proving lineage for the Daughters of the American Revolution. But, to prove lineage and service for Spanish patriots is something with which they are not familiar. What types of patriotic service were rendered, what dates are included, and what documents are required to prove lineage and service back to a Spanish patriot? It's an exciting and rewarding journey to dig into Spain's involvement in the American Revolutionary War. |
---
| | |
| --- | --- |
| Feb/2014 | Maria Sutton is the award-winning author of The Night Sky: A Journey from Dachau to Denver and Back. Born in the barracks of Germany's former Wehrmacht command center, which had been converted to house Europe's Displaced Persons after WWII, she immigrated to America in 1951, along with her Mother, Step-father, and sister. At age 13, she overheard a conversation that led her on a worldwide search for a stranger named Josef Kurek. Her book, The Night Sky: A Journey from Dachau to Denver and Back is the culmination of her 43-year search for her biological father, who disappeared shortly after her birth in war-torn Germany. Without knowing the spelling of his name, nor his date and place of birth, Maria was able to find him – proving that with unwavering determination, anything is possible. Maria graduated from the University of Colorado with a Bachelor of Science in Finance and Accounting and has also attended the John F. Kennedy School of Government at Harvard University. She has been employed by the U. S. government in several capacities throughout her Federal career, receiving many awards for her writing and investigative skills. The above title is available from Johnson Books, an imprint of Big Earth Publishing. Her memoir will be translated into several languages, including German, Polish, and Ukrainian. Maria and her family reside in Golden, Colorado. |
---
| | |
| --- | --- |
| Mar/2014 | "The African Experiences of Hayes Perkins" - presented by John Martin. In this continuation of a talk given to the Longmont Genealogical Society in November 2011, John will present an illustrated overview of the African travels of Hayes Perkins, his first cousin thrice removed. Google Earth maps drawn from Hayes Perkins five-volume diary will trace Perkins paths through: West Africa to a logging camp on the Niger River (1906-07); North Africa down the Nile to the Heart of Africa Mission (1913-1915); Central Africa to the diamond mining fields of the Congo (1918-1920); Southern Africa by rail North from Durban following the path of journalist Isaac Marcosson (1923); the width of the continent east to west from Mombasa to Matadi (1927-28); and, finally, the Sahara from Algiers to Ft. Lamy (1952). Further information on the worldwide travels of Hayes Perkins can be found at the website http://hayeshereandthere.com/. John Martin retired from teaching mathematics at the University of Colorado in 2011 to take up farming full-time at Stonebridge Farm CSA. |
---
| | |
| --- | --- |
| Apr/2014 | Castle Garden --Immigrant Reception Center in New York, 1855-1890 by Presenter: Carol Cooke Darrow, CG. Castle Garden was opened by the city of New York to provide a safe immigrant reception center for the 8 million people who came to the United States between 1855 and 1890 through New York City. Carol will review some immigrant history, the story of Castle Garden, the processing of immigrants that took place there, and the available records for this important location. Carol Cooke Darrow has been a certified genealogist since 2005. She is the past president of the Colorado Genealogical Society and has written a book on researching tax records. Visit her website at www.unravelingyourpast.net. |
---
| | |
| --- | --- |
| May/2014 | "Images of America: History and Genealogy of the towns named Highlandlake and Mead as early as 1871" - Pauli Driver Smith has lived in Highlandlake for the past 30 years and has intimate knowledge of local family trees. She was able to digitize over 5,000 photos borrowed from townspeople, as well as documenting historical information and delightful stories. Early residents were ambitious in the usual occupations of the late 1800s. These settlers were also well educated. It wasn't long before they established a school, church and lending library. Women residents promoted women's suffrage, supporting Colorado as the second state to give women the vote. Church members hired a woman pastor. Both men and women served on the school board. In contrast, in January of 1990, scenes were filmed at Highland Lake for the movie "Die Hard II" using area buildings and scenery. |
---
| | |
| --- | --- |
| Jun/2014 | Dina Carson presents - "Non-Population US Census Schedules 1850-1880: Agricultural, Industry, Mortality, Slaves, Social Statistics, State, School and other Specialized Census Records." The Census Bureau has been collecting more than personal data since 1810 when they started asking questions about how things were made in the United States. By 1850 they had established six separate schedules to gather data on the population, slaves, mortality, agriculture, manufacturing and social statistics. While these schedules are not as helpful for typical genealogical tasks such as establishing relationships, they are helpful for learning about how and ancestor lived. Census schedules can help you find pensioners and veterans. If you have Native American ancestry, the Indian Census Schedules are invaluable. It wasn't only the Federal government that collected census data, so did states, some cities, school districts and others. If you have only been using the Federal Census Schedules to find your family, you may be missing some valuable information. Join us and learn what else you can learn from these special Censuses. |
---
| | |
| --- | --- |
| July/2014 | Summer Pot Luck - Starts at 12:00 NOON! Bring a Dish to share & your own eating utensils. Society will furnish the drinks. Don't miss the wonderful food, good company and festive spirit of this fun event. There will be a short presentation by Margaret Kamigaki on what's on our web site after lunch. Be thinking of other things we might post there! |
---
| | |
| --- | --- |
| Aug/2014 | Pat Roberts presents - "Probate Research" - The probate talk tells what probate is, the process gone through, and how to locate the records. Pat is a former present of the Boulder Genealogical Society and the Colorado Council of Genealogy Societies and an excellent teacher. She also teaches a series of genealogy classes through SeniorNet at Longmont Front Range Community College. |
---
| | |
| --- | --- |
| Sep/2014 | Paul Flanders presents - "Misperceptions and Mischaracterizations prior to the American Civil War." Northern and Southern activists built a hatred for each other through mischaracterizations based on misperceptions of the other region. Southerners believed their slave-based economy to be a superior lifestyle, and they didn't want to be criticized by northern abolitionists. They felt they had to revolt in order to not have their lifestyle destroyed. Paul Flanders taught high school history and English for 33 years, then retired and found time to pursue old and new fascinations. They include writing fiction, storytelling, giving talks to community groups, playing competitive bridge and not-so-competitive tennis, serving as a Court Appointed Special Advocate (CASA), as well as other endeavors. |
---
| | |
| --- | --- |
| Oct/2014 | Denny L. Hopper is a life member of the Veterans of Foreign Wars, the American Legion, the F.B.I. National Academy Associates and other professional organizations. He is currently the President of the Longs Peak Chapter of the Colorado Society of the Sons of the American Revolution. He is a descendant of the Revolutionary War Patriots, Harmon Hopper, Thomas Goin, Conrad Keck, Heinrick Keck, Thomas Brooks, Eli McVay, John McVay, John Lynch, Aaron Lynch, John Owsley, John Barton, William Kirk, Robert Ellison, Nicolas Cain, James Allison, Griffen Stallings, Moses Bartlett, and the War of 1812 Patriots Michael Shoffner and George Sharp. Several of his published genealogical works include: Deep in the Holler – Hopper and Kin of Leatherwood - Claiborne and Union Counties; The Tall Grass – Plow Shares and Fertile Soil – Early Settlers of Kansas and Nebraska and their Descendants. He currently lives northwest of Boulder, Colorado where he continues his investigative research and writing. His talk will give us information on how to search for our own Patriots and learn more about the Colorado National Guard. Be sure to bring your husband and male friends - this program is sure to catch their interest and inspire them to begin their own patriotic search! |
---
| | |
| --- | --- |
| Nov/2014 | Sandstone, St. Vrain and the Sand Creek Massacre" presented by Harry Ross. The year 1864 was a significant year for residents of the St. Vrain Valley, especially Morse Coffin, who was an eye-witness to the "incident" at a peaceful Indian village in southeastern Colorado. "All history is Local" if you know where and how to find it." |
---
| | |
| --- | --- |
| Dec/2014 | Christmas Pot Luck - Bring a Dish to share & your own eating utensils. Society will furnish the drinks. Don't miss the wonderful food, good company and festive spirit of this event. One of our favorites - Jon Chandler will be back with more of his stories and wonderful music. Put this on your calendar cuz' you won't want to miss it. Bring a friend to enjoy the program and great food with you. Elections for 2015 officers and board committee members will be held. Be sure to attend and use your privilege as a member to vote! |
---
---

Copyright © 1999 - by the Longmont Genealogical Society. All rights reserved.